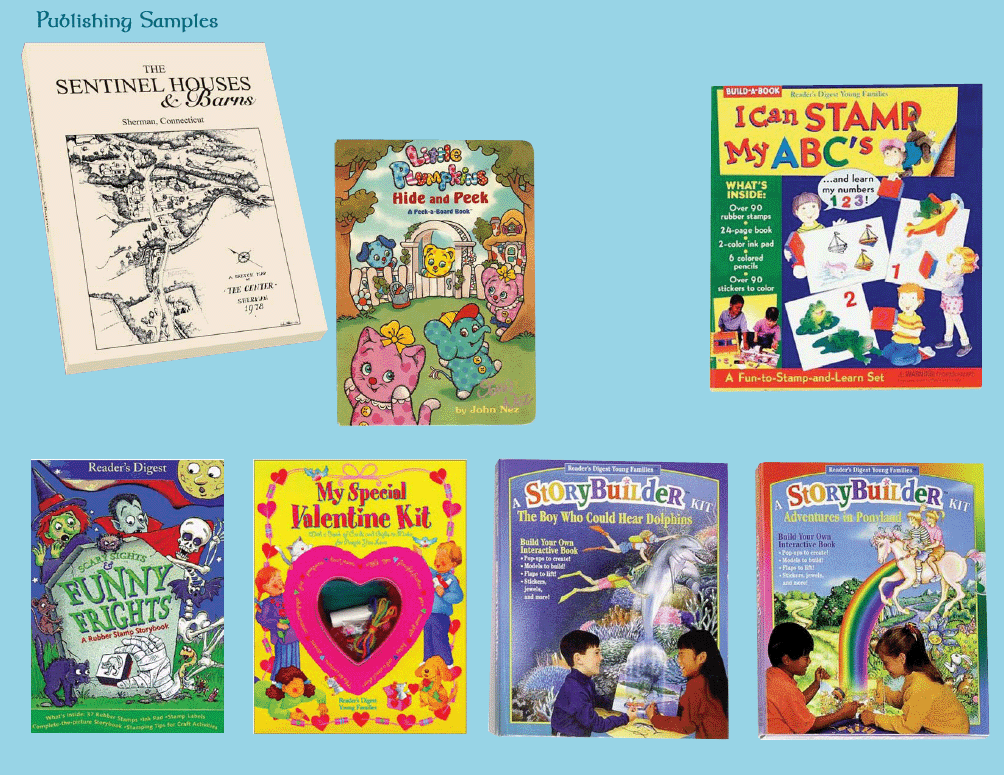 Designed and edited the revised &
updated 2012 edition of SENTINEL HOUSES & BARNS,
published by the Sherman Historical Society of
Sherman, CT. (Artwork: Wilson Ware.)
At left:
Lift-the-flap book
written and
designed for
Nutshell Design
and artist John Nez
for his licensed
characters.
Published by
Random House.

Above & Below: Books among the
titles written for Reader's Digest
Young Families.