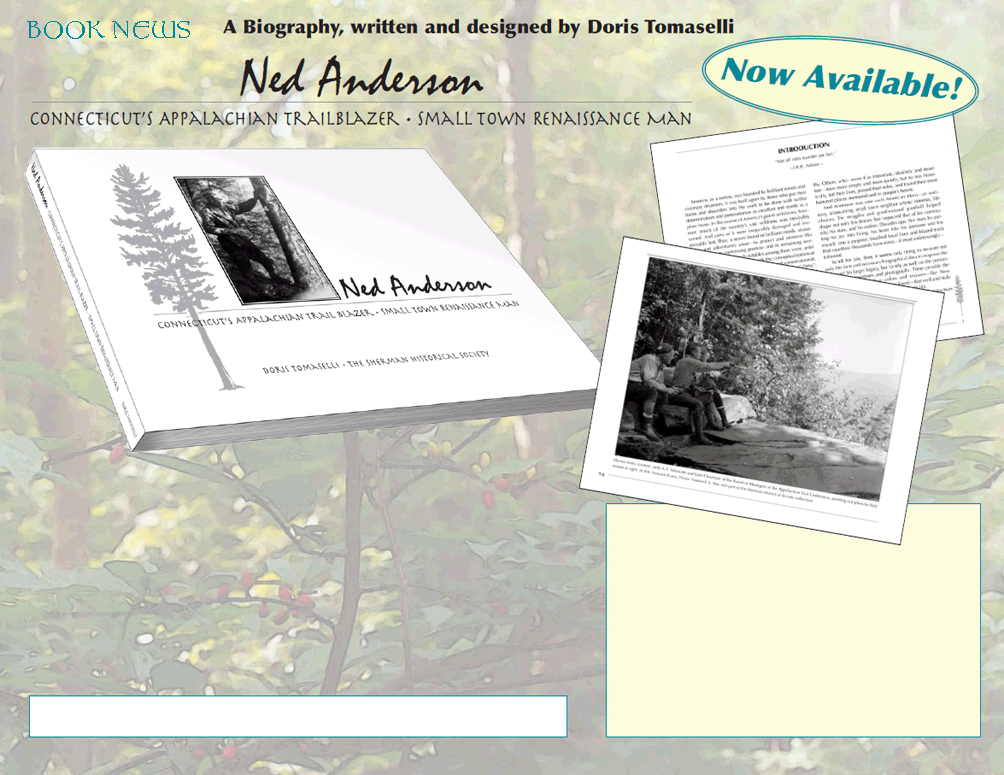 Nestell Kipp "Ned" Anderson (1885 - 1967), early naturalist, environmentalist, hiker, spelunker and adventurer, was one of the pioneers who embraced "the dream" of an Appalachian Trail and lent his heart and muscle to the task of its creation. For more than 20 years, he maintained more than 50 miles of trail that run through bucolic northwest Connecticut.
While a resident of Sherman, Connecticut for more than 60 years, working his homestead, Brae Burn Farm, he and his family touched the lives of their neighbors and community with their selfless service, active involvement, goodwill and hospitality.
To Ned Anderson, life and nature both were grand explorations. He walked a unique path and in so doing, blazed amazing trails for others to follow and endowed us all with an extraordinary legacy.
Biography
240 pages, paperback
Includes 132-page black and white photo section
$24.95 + $5.25 s/h per book (USPS priority)
Published by the Sherman Historical Society,
Sherman, CT*
Available soon for online purchase at
www.shermanhistoricalsociety.org
Until then... Click here for a Mail Order form.
*
The Sherman Historical Society is a non-profit, solely volunteer-based organization dedicated to the preservation and education of local history.